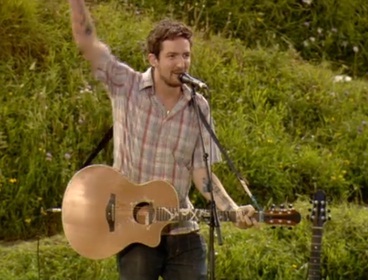 A 2012-es londoni nyári olimpiai játékok megnyitó ünnepségének művészeti vezetője, a filmrendező Danny Boyle a brit zenei kincsre építve csaknem száz dalt válogatott be a monumentális négyórás műsorba (még a Fuck Buttons bristoli elektronikusaitól is, sőt tőlük többet is!), de az igazi meglepetést az utolsó napig titokban tartott élő fellépések szolgáltatták: a stratfordi Olimpiai Stadionban zajló programot a folk-punk gitáros-énekes Frank Turner vezette fel, Alex Turnerék az Arctic Monkeys kétszámos blokkjában előadták a John Lennon komponálta Come Together című Beatles-klasszikus feldolgozását is (így nem csak a fináléban fellépő Paul McCartney képviselte minden idők leghíresebb brit zenekarát), az olimpiai lánggal való körbefutás alatt pedig a zenei rendezőnek felkért Underworld duó Caliban's Dream című kompozícióját pedig az idei Szigetre is bejelentkezett Two Door Cinema Club frontembere, Alex Trimble énekelte gyönyörűen (még ha csak 3 másodpercig is láthatunk a képernyőkön). Ezeket a számokat cikkünkben mind meg is tudjuk mutatni, immár stúdióverzióban is, ugyanis hajnali 1-kor, az élő közvetítés végeztével rögtön megjelentek az iTunes zeneáruházban az Isles of Wonder: Music For the Opening Ceremony of the London 2012 Olympic Games gyűjteményes albumon.
Frank Turner az I Still Believe című dallal:

az Arctic Monkeys a Beatles-féle Come Together feldolgozásának stúdióverziójával: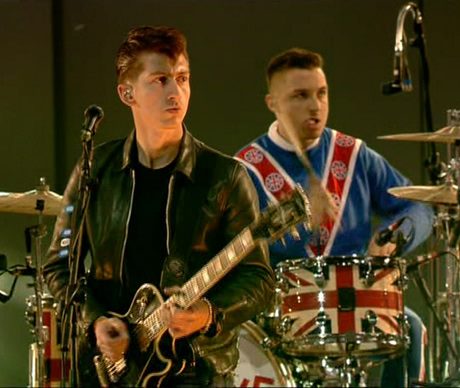 .
FRISSÍTÉS: itt megnézhető az Arctic Monkeys kétszámos fellépése, az I Bet You Look Good On The Dancefloor című 2005-ös dalnak és a Come Together feldolgozásának az előadása!

a Caliban's Dream című Underworld-kompozíció, melyben a Two Door Cinema Club-frontember Alex Trimble mellett az operaszoprán Elizabeth Roberts, illetve a Dockhead Choir és Only Boys Aloud kórusok is énekelnek, továbbá Nagy-Britannia legismertebb női ütőhangszerese, a skót Evelyn Glennie is közreműködik: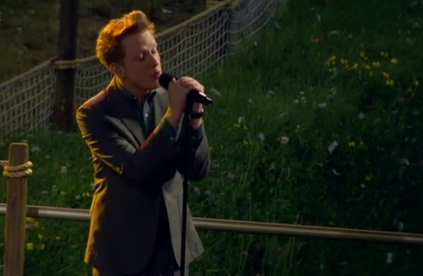 az Underworld duó és Danny Boyle rendező: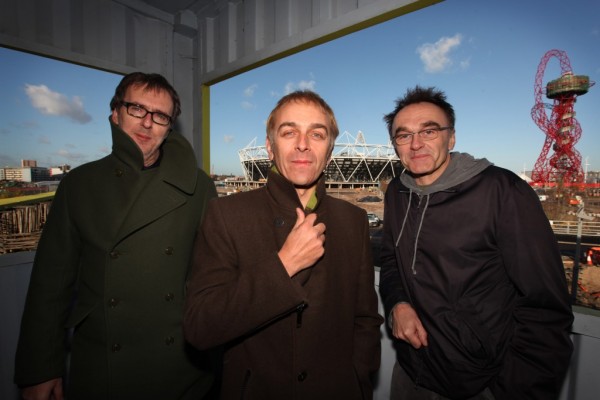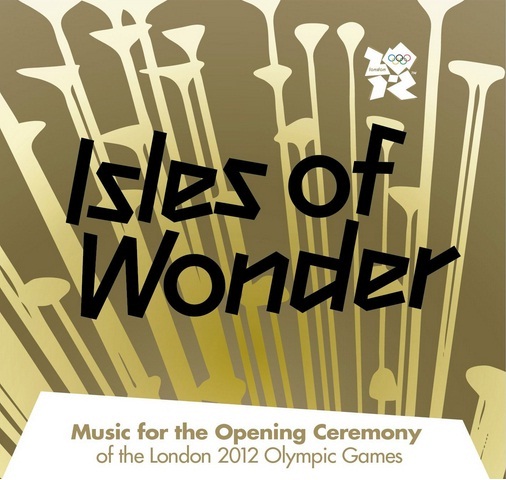 http://itunes.apple.com/gb/album/isles-wonder-music-for-opening/id548480746

az iTunes zeneáruházban hajlani 1-kor megjelent (és augusztus 6-tól fizikai formában is piacra kerülő) Isles of Wonder: Music For the Opening Ceremony of the London 2012 Olympic Games című dupla album számlistája:
CD1 Isles of Wonder
1. Frank Turner - I Still Believe
2. Four Nations Choirs - Jerusalem, Flower of Scotland, Danny Boy, Bread of Heaven
3. LSO On Track Orchestra & François-Xavier Roth – Nimrod
4. Underworld feat. Dame Evelyn Glennie and the Pandemonium Drummers - And I Will Kiss
5. Mike Oldfield - Tubular Bells / In Dulci Jubilo
6. LSO - Chariots of Fire
7. Blanck Mass & LSO – Sundowner
8. Dizzee Rascal - Bonkers - Radio Edit
9. A.R. Rahman feat. Jaspreet Jasz - Nimma Nimma
10. Emeli Sandé – Heaven
11. Emeli Sandé - Abide With Me
12. Arctic Monkeys - I Bet You Look Good On The Dancefloor (Live)
13. Arctic Monkeys - Come Together (Live)
14. Underworld feat. Dockhead Choir, Dame Evelyn Glennie, Only Men Aloud, Elizabeth Roberts, Esme Smith and Alex Trimble - Caliban's Dream
CD2 Welcome
1. Chemical Brothers – Galvanize
2. High Contrast - Moon Watcher
3. Underworld - Always Loved A Film – Instrumental
4. Underworld - Dark & Long (Dark Train) (Remix)
5. Pet Shop Boys - West End Girls
6. Underworld - Minneapolis (High Contrast Remix)
7. High Contrast – Reach
8. High Contrast - Ghost Dance
9. Underworld Confusion - The Waitress (Darren Price & High Contrast Remix)
10. Wretch 32 feat. L – Traktor
11. F Buttons - Olympians (High Contrast Remix)
12. High Contrast - Can't Stop This Fire
13. Underworld - Moon In Water (Instrumental Remix)
14. Underworld - Crocodile (High Contrast Remix)
15. U2 - Where the Streets Have No Name (High Contrast Remix)
16. High Contrast - For Years
17. Underworld - Dirty Epic (Darren Price & High Contrast Remix)
18. High Contrast - The Long Way Home
19. Underworld - Dark & Long (Darren Price & High Contrast Remix)
20. Underworld - Rez (High Contrast Remix)
21. David Bowie – Heroes
22. Chemical Brothers - Galvanize


egy hozzávetőleghes lista a megnyitó négy órás műsorához felhasznált dalokról:
Captain Algernon Drummond, William Johnson Cory – Eton Boating Song
Elgar, AC Benson – Land of Hope and Glory
The Jam – Going Underground
Muse – Map of the Problematique
Big Ben Chimes
Sex Pistols – God Save the Queen
The Clash – London Calling
Simon May – EastEnders Theme
The Shipping Forecast
Sir Hubert Parry, William Blake – Jerusalem
Elgar – Nimrod
Handel – Arrival of the Queen of Sheba
Eric Coates – Dambusters March
Handel – Music for the Royal Fireworks
Monty Norman – James Bond Theme
Mike Oldfield – Tubular Bells
Mike Oldfield – In Dulci Jubilo
Vangelis – Chariots of Fire
BBC News 1954
Arthur Wood – The Archers Theme
Winifred Atwell – Black and White Rag
Sugababes – Push the Button
OMD – Enola Gay
David Rose – The Stripper
Lionel Bart – Food Glorious Food
Irwin Kostal, Richard Sherman, Robert Sherman – Bedknobs and Broomsticks
Rizzle Kicks – When I Was a Youngster
Eric Clapton – Wonderful Tonight
Colin Tully – Gregorys Girl Theme
William Pitt – City Lights
The Who – My Generation
The Rolling Stones – Satisfaction
Millie Small – My Boy Lollipop
The Kinks – All Day and All of the Night
The Beatles – She Loves You
Mud – Tiger Feet
Led Zeppelin – Trampled Under Foot
The Specials – A Message to You Rudy
David Bowie – Starman
Queen – Bohemian Rhapsody
Sex Pistols – Pretty Vacant
Duran Duran – The Reflex
New Order – Blue Monday
Frankie Goes to Hollywood – Relax
Soul II Soul – Back To Life
Happy Mondays – Step On
Eurythmics – Sweet Dreams (Are Made of This)
The Verve – Bittersweet Symphony
Prodigy – Firestarter
Underworld – Born Slippy
Jaan Kenbrovin, John William Kellette – Im Forever Blowing Bubbles
Blur – Song 2
Dizzee Rascal – Bonkers
Tigerstyle – Nacnha Onda Nei (contains Michael Jackson – Billie Jean, Queen & David Bowie – Under Pressure and Ilaiyaraaja – Naanthaan Ungappanda)
Arctic Monkeys – I Bet You Look Good on the Dancefloor
Mark Ronson & Amy Winehouse – Valerie
Radiohead – Creep
Muse – Uprising
Kano & Mikey J – Random Antics
Tinie Tempah – Pass Out
MIA – Paper Planes
Coldplay – Viva La Vida
The Chemical Brothers – Galvanize
Franz Ferdinand – Take Me Out
Kaiser Chiefs – I Predict a Riot
Roll Deep – Shake a Leg
Adele – Rolling in the Deep
Oasis – The Hindu Times
Oasis – Wonderwall
Emeli Sande – Heaven
William Monk/Henry Francis – Abide With Me
Pink Floyd – Eclipse
The Beatles – The End
The Beatles – Hey Jude
David Bowie – Heroes
Eric Spear – Coronation Street Theme
Ron Grainer – Doctor Who Theme
John Philip Sousa – Monty Python Theme/The Liberty Bell
David Bowie – Absolute Beginners

összeállította: Déri Zsolt